OUMS travels to NYC - Oct 14-17, 2010
Every year in the fall, I try to take a group of students to visit multimedia firms in New York City. This trip allows people to better understand what it means to work in this industry, see current trends, and make connections with professionals and alumni.

This year we toured some of the largest and most awarded firms in the world. We stopped by Fantasy Interactive, Madison Square Gardens [motion graphics division], The New York Times [interactive division], as well as some other boutique firms.

Click here to download the complete itinerary of our trip in .pdf format.
We had two university vans and left Athens on Thursday at noon.
We could not have asked for a nicer day for driving.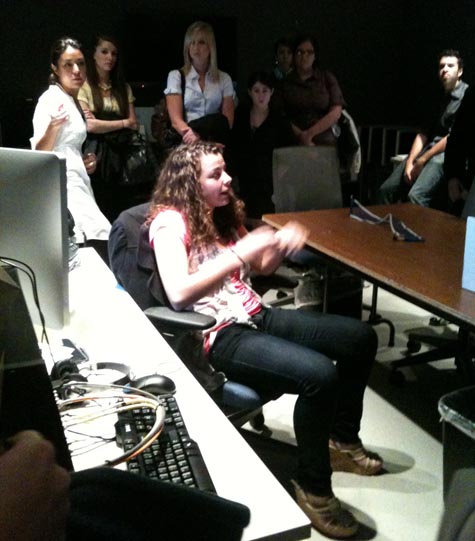 Our first stop in the morning on Friday was Madison Square Garden where Caroline Caine is a motion graphics artist. She does all of the visual for the large screens in the arena, as well as motion graphics for other things that The Garden needs.
We all used the subway to get around in the city.
Crossborders is a small multimedia firm in New York that does interactive as well as video work.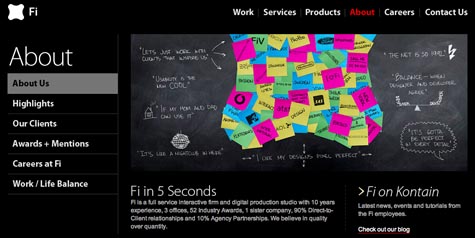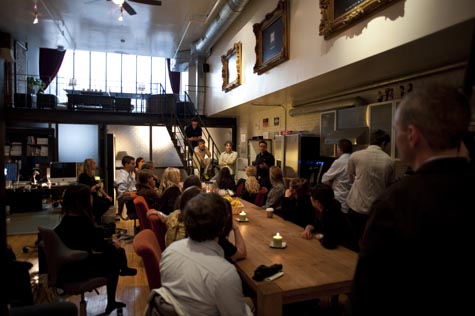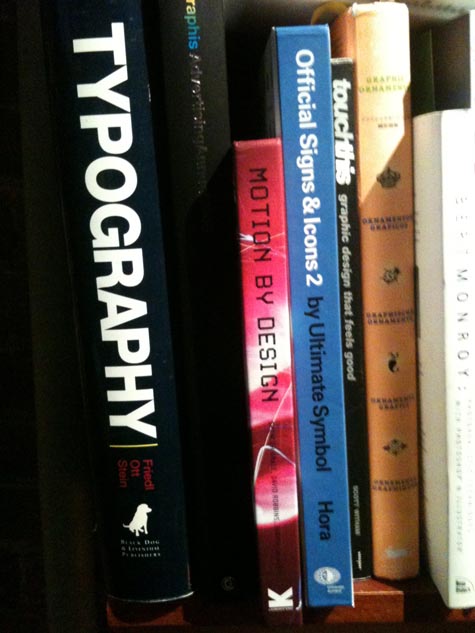 Fantasy Interactive is one of the top interactive and most awarded firms in the world.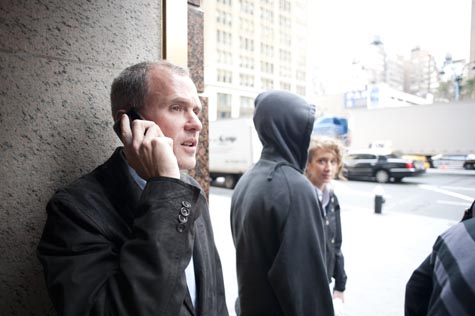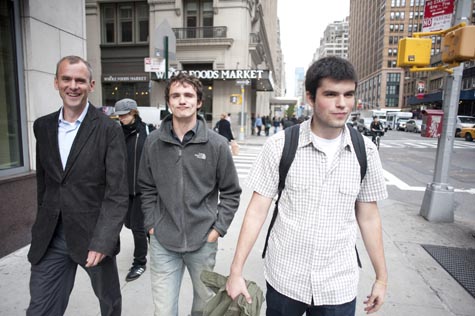 A quick shout out to my son Emmett who loves fancy cars. A few of us stopped by the Maserati dealer to check things out.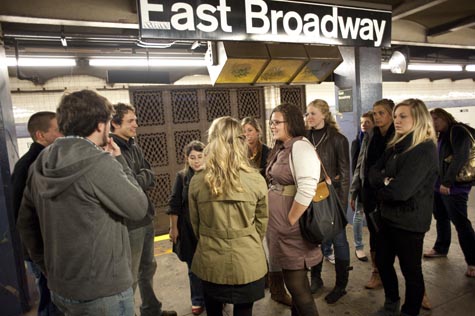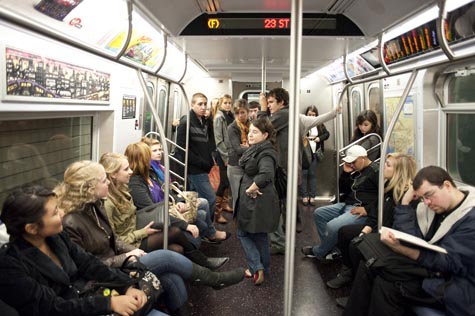 After the tours of the firms on Friday, we gatheedr as many alumni and friends as possible and headed out on the town so the current students could connect with the people who know how the city and the profession works. Amoung the people who met us were art directors for Martha Stewart Living, video and still shooters for Steve Madden as well as many of the alumni and employees of the firms that we toured.