Guest Speaking at Xavier and Studio visits in Cleveland
I was asked to visit Xavier as a guest speaker on Sept. 15, 2011. I spoke to a senior seminar class of digital media students and faculty. I was asked to share what I know about Digital Asset Management, and the ever changing best practices of the industry.

The following day I got up early to meet Gary Kirksey and Larry Hamel-Lambert for photo studio tours in Cleveland Ohio. It is important for us as instructors, to stay in touch with the industry and with our alumni.

Our first stop was at TRG Photography and CG Studios. After that, the three of us went across town to a photography gallery opening at Kalman & Pabst Photo Group which currently employs a few Visual Communication alumni.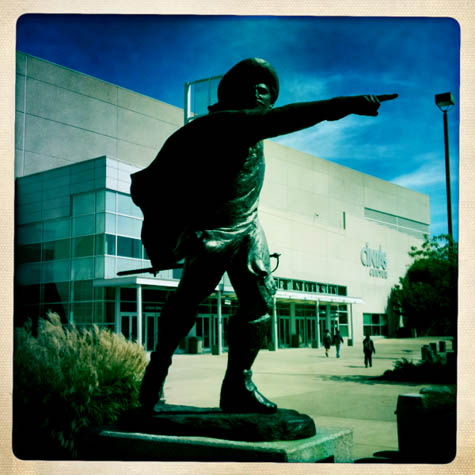 Guest Speaking at Xavier, on Digital Asset Management - 9/15/11.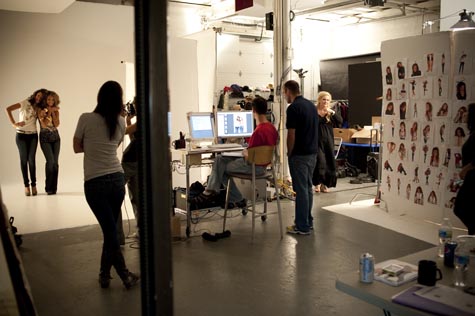 When we arrived at TRG, there were many photo sessions going on. This was the set of a fashion shoot.
Photo by Gary Kirksey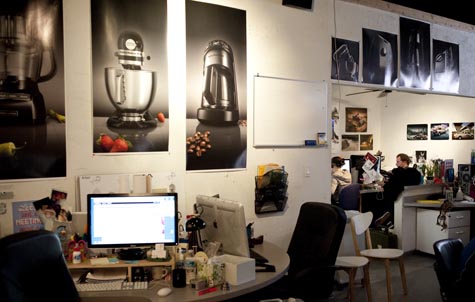 In addition to photography, TRG does alot of CG (computer graphics) image making. We talked at length about how the photo industry is moving more and more in this direction. All of the photos on the walls here were created without a camera using 3D software on a computer.
Photo by Gary Kirksey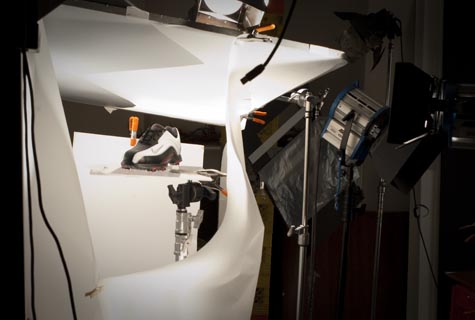 Alot of product is shot at TRG, where they have national clients such as Nike.
Photo by Gary Kirksey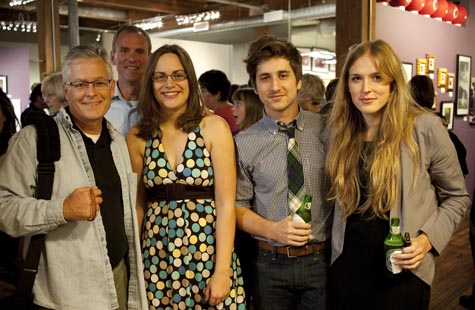 Larry, Gary and I went across town to a show opening at Kalman & Pabst Photo Group where we were graciously hosted by Whitney Traylor and ran into other working alumni such as Ricky Rhodes, Kelley Shaffer and Pete Larson.
Photo by Gary Kirksey